Nan Goldin photographed the people around her and close to her. These people very often happened to be LGBT people, and her work was often about sexuality, E.G. The Ballad of Sexual Dependency. She ran away from home at 13 years old after her sister's suicide and partially due to a difficult relationship with her family. She ended up going to a "free school" and later living with a lot of drag queens and gay men, as well as prostitutes and heroin addicts.
"There's a misunderstanding that my work is about marginalized people. We were never marginalized because we were the world."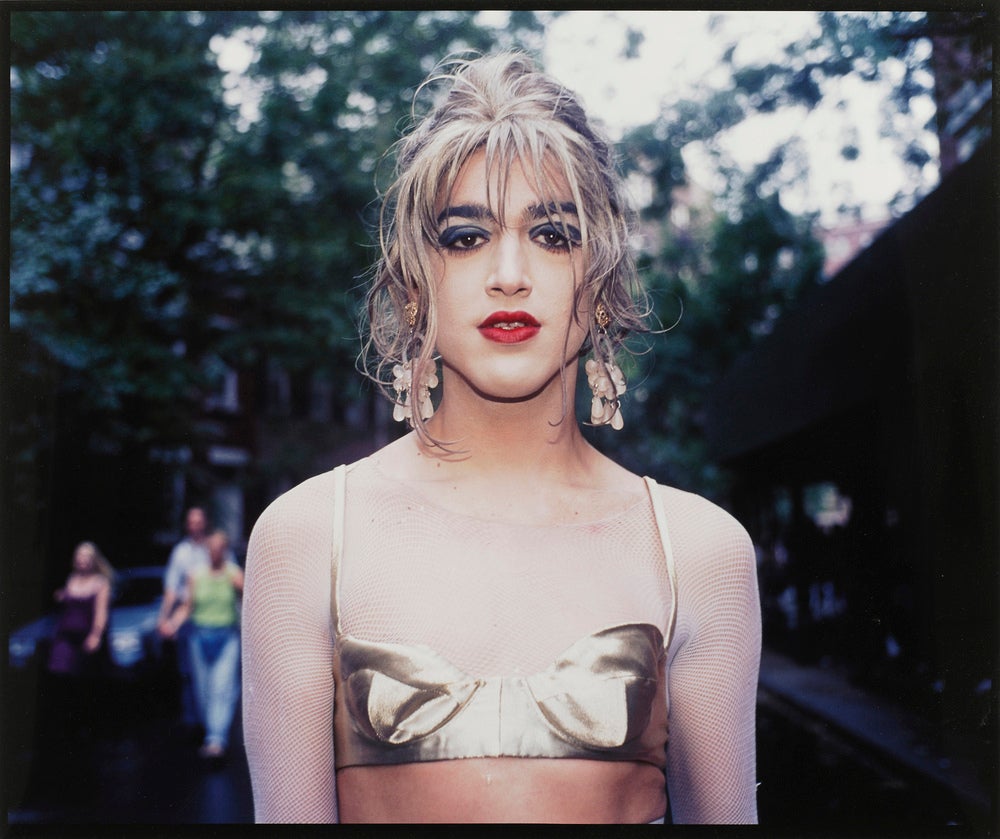 This photograph is called Jimmy Paulette After the Parade, is from the book The Other Side, and was taken in 1991. Goldin originally wanted to be a fashion photographer, which is evident in this photograph. It is definitely celebrating the subject. The lighting is very flattering on both the skin and the clothing. This is contrasted by the fact that the photograph was clearly taken on film which creates a sense of nostalgia. A lot of her images feel very personal, because they were. She presented many of them in slides with songs that illustrated the way that she felt at the time.
Whilst Goldin states that she doesn't mean to photograph marginalized people, and she is just shooting her life, she is still representing people that often do not get enough representation. Goldin has previously mentioned her dislike for Diane Arbus's representation of LBGT+ people. This is because she felt Arbus was "seeking to reveal them," rather than represent them as they were.